Vancouver is a growing foodie destination, with a growing list of gourmet places providing inventive food with a chip on its shoulder.
Of course, not literally, but there is something about Vancouver's greatest eateries that will appeal to hungry travellers of all tastes.
Vancouver's population is extremely diverse, and that diversity is honoured in its dining establishments, with lots of amazing Indian, Japanese, and Chinese restaurants sprinkled in for good measure, as well as a sprinkling of French influence.
Do you want some Italian? There's much of that as well. Enjoy the attractions, entertainment, and beaches while filling up at these restaurants.
Here are the 10 Fancy Restaurants in Vancouver
1. Hawksworth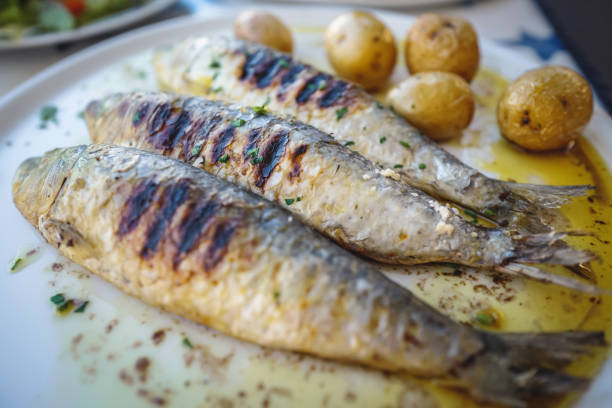 Chef David Hawksworth is well-known throughout the world for his remarkable culinary abilities. Each plate is a work of culinary art as a result of effort, consistency, and a passion for food.
It's no wonder that Hawksworth is one of the city's greatest restaurants. The dining area of the stunning Rosewood Hotel Georgia oozes sophistication and flair, while the service is gracious and welcoming.
The food is excellent, and with a seasonal menu, there's always something fresh to taste. They're open for breakfast, lunch, and dinner, so you can have a delicious meal at any time of the day.
Hawksworth Restaurant always provides an exceptional fine dining experience. This award-winning restaurant provides the ideal setting for a memorable celebration feast.
If you want to experience Chef Hawksworth's cooking but can't afford the expensive prices at Hawksworth, visit Nightingale, his more casual restaurant.
2. Savio Volpe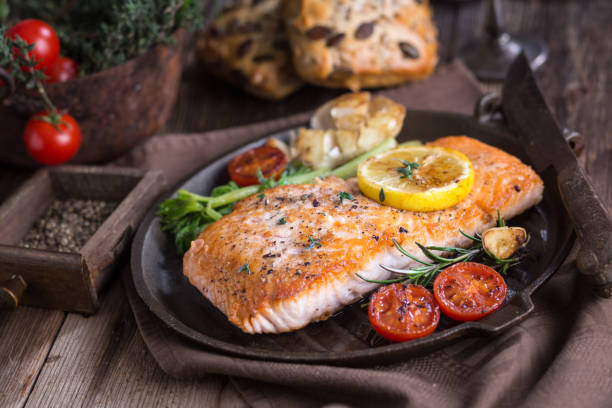 Walk into a buzzy space dominated by warm millwork after entering through a big floor-to-ceiling entrance. Craig Stanghetta, the local wunderkind behind several stunning Vancouver places, created the area. But you're not here to look around.
Savio Volpe is a modern spin on a traditional Italian osteria, with a basic, unpretentious menu that includes handcrafted pastas, grilled meats over a wood fire, and seasonal, market-fresh vegetables.
The rustic osteria cuisine is served family-style, in large quantities. The extensive wine selection is entirely Italian, and every wine, from Barbera to Barolo, is available by the glass.
3. Botanist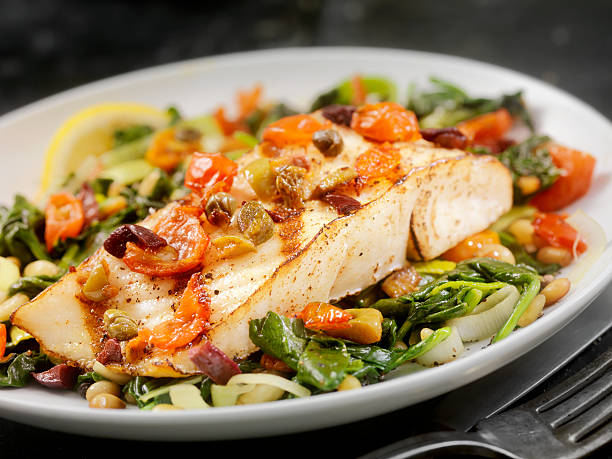 Botanist, located in the popular Fairmont Pacific Rim Hotel, has been a fantastic addition to Vancouver's culinary scene since its inception.
Begin with the foie gras torchon, which is accompanied by caramelized apple, savoury waffle, and bacon syrup. It's incredible. The foraged mushroom tagliatelle with mushroom soil and crispy Piave cheese is very delicious.
The main courses are also creative, but the tasting menu is the way to go. You'll have the choice of knowing what's coming or going in blind and being startled by each course; choose the latter.
Botanist is appropriate for any event, but it is especially appropriate for festivities. Go with like-minded pals, dress in Lagerfeld black, and pretend that money isn't an issue for at least one evening.
4. Le Crocodile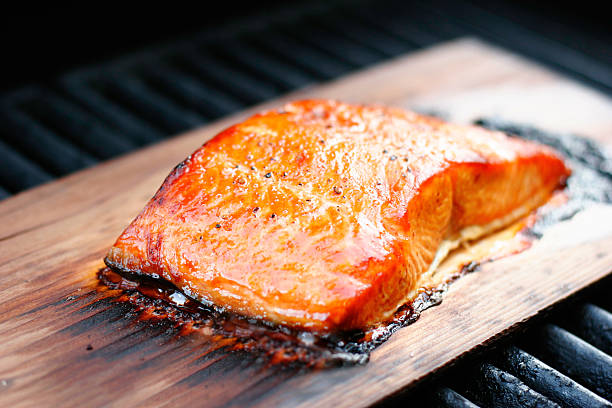 Chef Michel Jacob's Alsatian-style cuisine is unforgettable and well worth the spend. Le Crocodile is a local favourite for a memorable fancy meal, thanks to its warm and inviting ambience, outstanding service, and incredible meals.
The menu includes a variety of hot and cold appetizers that set the tone for the main event. Start with steak tartare or an Alsatian onion tart before moving on to the main course of slow braised "Provencal-style" lamb shank or pan-seared veal sweetbreads in a rich black truffle and foie gras cream sauce.
Finish your dinner with some French cheese or a sweet treat to round out the experience. Le Crocodile is a Vancouver institution that has been in operation for decades. Locals know they can count on Le Crocodile for reliably delicious food and old-world French flair.
5. Blue Water Cafe and Raw bar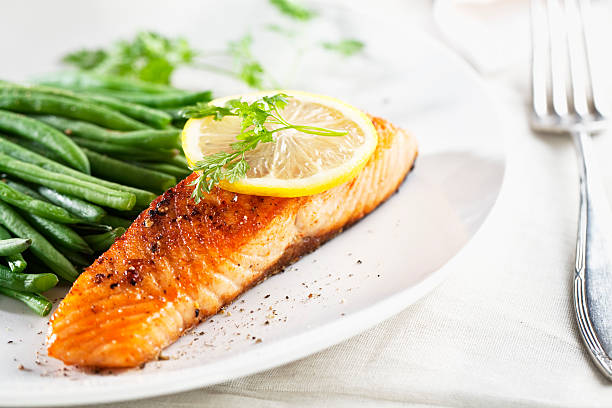 Blue Water Cafe & Raw Bar is one of the top fancy restaurants in town since the food is constantly delicious. In this warm and inviting restaurant, crisp white linens and outstanding service set the stage for a memorable lunch.
On the menu, diners can select from a variety of fresh seafood dishes prepared in a variety of ways. The raw bar will satisfy any sushi cravings, and the seafood on ice is a delicious appetizer.
There's no shortage of options, from freshly shucked oysters and caviar to the most jaw-dropping seafood towers. Warm up with miso sake-glazed sablefish, baby bok choy, edamame, quinoa, and shiitake mushrooms with yuzu dashi from the main courses.
Wash it down with a bottle from their ever-expanding wine list. They handle over 1,000 labels and have 14,000 bottles in their cellar.
Blue Water Cafe & Raw Bar delivers exquisite meals and seafood to Yaletown. They always get it right. The private room is an excellent location for a large gathering.
6. Bao Bei Chinese Brasserie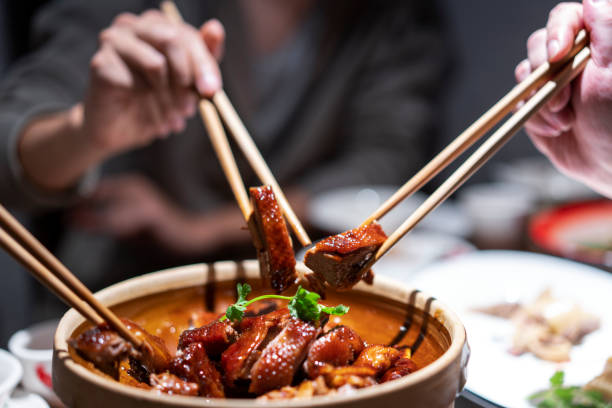 Bao Bei Chinese Brasserie serves Chinese classics with a Western touch. The ambiance is bright and inviting, and the food is designed to be shared.
Their "schnacks" area contains a variety of little snacks that are ideal for snacking on while sipping a cocktail or two. Begin your dinner with the Sichuan cucumbers, which are cool and light.
The petit cadeaux and petits plats chinois are larger than the snacks and should be ordered in pairs. You must order the shao bing from the petits plats chinois.
This sesame flatbread is to die for with cumin lamb sirloin, pickled red onion, green pepper, cilantro, and salted chiles. The cocktail, wine, and beer lists round off this charming establishment.
Before heading out for the night, stop by the bar for a drink and a bite. Each of the items will lead you to Bao Bei Chinese Brasserie, however, the Shao bing lamb flatbread must be ordered.
It's breathtaking! It may become rather crowded here, so arriving early is a good way to prevent having to wait.
7. Au Comptoir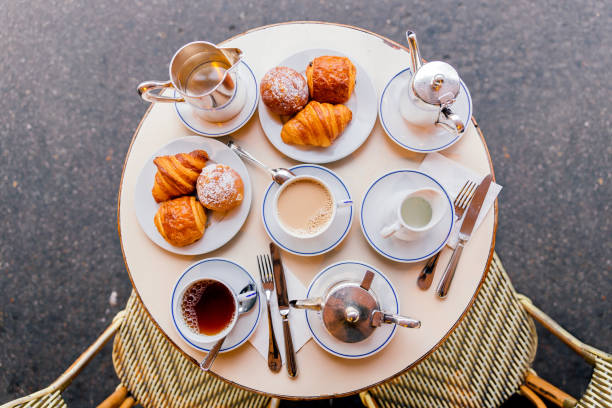 Visit a superb Parisian café in the city's seaside Kitsilano neighbourhood, where up-and-coming chef Dan McGee and his colleagues are churning up French classics with the best of British Columbia's ingredients.
The gorgeous custom-made bar is from France, and the service team is primarily French, with the added bonus of Canadian manners.
With buttery croissants in the morning, gooey croque-monsieur at lunch, and juicy entrecôte-frites with a delectable crisp char at supper, Au Comptoir is open at all hours.
8. Buckstop
It's late at night, and you're wanting huge plates of barbeque and powerful whisky drinks. Buckstop, a tiny, genial bar (in a city notorious for its frigid reception) in the vibrant West End area, is the only place to go.
Burger Monday compositions (typically involving pig patties, tempura-fried toppings like cheese curds, and large amounts of cheeses and sauces) change weekly, with a limited quantity available beginning at 4:30 p.m.
Deep-fried pickles and hush puppies with honey butter are two must-order barbecue delicacies.
9. Lunch Lady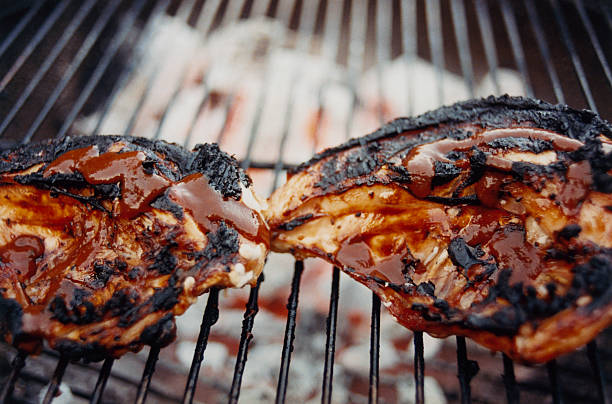 Victoria Tran and Michael Tran of Vancouver teamed up with Vancouver chef Ben Lim and Ho Chi Minh City's Lunch Lady to offer her soups and more at the old location of Mrs. Tran's Five Elements Café.
The building's appearance belies the clean interior and sophisticated menu of Asian-inspired cocktails, bánh m, ph, and trademark meals such as clams steamed with lemongrass and turmeric-spiced Icelandic cod served sizzling on a skillet, which has been open since the summer of 2020.
Every day at lunch, a different soup special is served, much like at the original street cart. Lunch Lady merchandise benefits orphans around Vietnam.
Make a reservation for indoor supper; for the time being, the restaurant only accepts walk-ins for lunch, at the bar, and on the in-season patio. Most dishes are available for takeout or delivery by ordering online.
10. Miku Vancouver
"Miku" in Japanese calligraphy means "beautiful sky," and the views of Canada Place's sails, the North Shore mountains, and the sky above Miku's downtown waterfront setting are definitely breathtaking.
There's even a ceiling light that appears like floating glass clouds on the inside.
Seigo Nakamura owned eight restaurants in Miyazaki, Japan, before visiting Vancouver in 2007 and thinking that, given the city's passion for global food and healthy living, it would be an appropriate place for his first international restaurant.
Miku's chefs have perfected harmonizing the textures and flavours of this flame-seared specialty, which Nakamura introduced to Canada.
Miku's service attitude is based on ningenmi, a Japanese term for someone who exudes sincerity, thoughtfulness, and passion.
Lunch and supper are served at the sushi bar, in the dining room, and on the wrap-around terrace (offering a kaiseki set menu).
Look for menus for special events. Pick-up and delivery are available for Aburi at Home and the takeout menu.