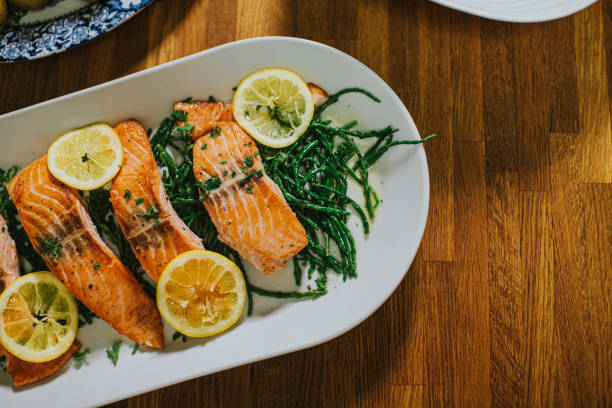 If you're looking for a city with plenty to do, Minneapolis is the place for you. This Minnesota metropolis is brimming with cool attractions like theme parks, museums, adventure courses, and tons of dining opportunities.
No matter what your interests are, you're sure to find something to occupy your time in Minneapolis. And when it comes to food, you'll definitely be spoiled for choice. The city has everything from fancy restaurants to casual street food.
Plus, there's a wide range of cuisines on offer, so you can explore new flavors or stick to your favorites. So if you're looking for a fun-filled vacation destination with great food, Minneapolis should be at the top of your list.
Fancy Restaurants in Minneapolis
If you're looking for a luxurious dining experience, Minneapolis has no shortage of fancy restaurants.
Whether you're in the mood for French cuisine or seafood, you'll be able to find a restaurant that fits your needs and your budget.
Here is a list of the best fine-dining restaurants in Minneapolis:
1. Spoon and Stable
There's no doubt that Spoon and Stable is one of the hottest restaurants in Minneapolis. The line to get in regularly wraps around the block, and reservations are nearly impossible to come by.
The menu is extensive and includes everything from burgers to steaks to seafood. There are also vegetarian options on the menu for those who do not eat meat.
They also have a kids menu available for those who have children with them or want something for their little ones to eat while they are there.
So what makes this place so popular? For one, the food is absolutely amazing. Chef Gavin Kaysen's inventive yet approachable dishes have earned him accolades from both local and national critics alike.
But it's not just the food that keeps people coming back – it's the whole experience. The dining room is warm and inviting, with an open kitchen that allows diners to watch as their meals are prepared.
The service is attentive without being intrusive, and the wine list is impressive but not overwhelming. In short, Spoon and Stable hit all the right notes when it comes to delivering a truly memorable dining experience.
2. Fogo de Chão Brazilian Steakhouse
Fogo de Chão Brazilian Steakhouse is a popular high-end steakhouse in Minneapolis, located at 645 Hennepin Avenue, this modern steakhouse serves up fresh cuts of beef with great customer service.
They have a wide variety of options for meat eaters, including a variety of USDA Prime steaks and seafood options. The restaurant also has many vegetarian options that are sure to please your palate.
The menu has an extensive selection of appetizers and desserts as well as drinks such as wine, beer, and cocktails. Fogo de Chão's lunch menu offers a variety of sandwiches, burgers, and salads that are sure to satisfy any appetite.
If you're looking for something more substantial than just sandwiches or burgers then try their entrees such as grilled chicken breast or salmon filet served with roasted potatoes or sweet corn risotto.
Fogo de Chão also offers dessert options with everything from creme brûlée to cheesecake!
3. The Capital Grille
The Capital Grille is another great fancy restaurant in Minneapolis. The food is delicious, and the atmosphere is casual and classy. I've been several times for lunch, with my wife and daughter, and we've always had a great experience.
The staff is friendly and attentive, even if they don't know your name. They'll bring out menus or water before you order anything, ask how everything tastes, or refill drinks.
You can also order from the menu at your table if you're not sure what to order because there are so many options that it's hard to make a mistake.
The menu has something for everyone: burgers, steaks, seafood (there's a whole section devoted to steak), pasta dishes, salads and appetizers.
I recommend the chicken tenders with sweet potato fries as an appetizer; they're tasty and crispy on the outside but soft on the inside–perfectly cooked!
If you don't want a lot of food but still want something filling and flavorful, try the salmon with mashed potatoes; it's served with roasted vegetables on top which add another layer of flavor!
4. Ruth's Chris Steak House
Ruth's Chris Steak House is one of the best fine dining restaurants in Minneapolis, and if you haven't tried it yet, then you're missing out. The atmosphere is classy, with a large bar area and plenty of seating for both parties and business meetings.
The food is also top-notch. Ruth's Chris has been serving up mouthwatering steaks since 1965, so they know what they're doing when it comes to beefy goodness. You can get prime rib or rib-eye steak, but their specialty is aged beef that they use for their famous Prime Rib Dinner.
This dinner includes some of the best steaks on the planet — tender and juicy with a sweet flavor that permeates throughout your entire mouth after every bite.
If your taste buds prefer something less meaty but just as tasty, then there are plenty of other options at Ruth's Chris that are sure to please even the pickiest eaters out there.
You can get a variety of seafood dishes including scallops or salmon as well as chicken breast or pork chop dinners cooked over an open flame grill that gives them just enough char without getting charred on the outside so that they're still juicy inside when served up!
5. Martina
Martina is one of the most expensive restaurants in Minneapolis. It's not just a great spot for dinner; it's a popular breakfast and brunch spot.
The menu is continually changing, but you can always count on delicious dishes like homemade biscuits with sausage gravy or an omelet made with local eggs and fresh veggies. There's also a great wine list, with bottles from around the world.
In addition to great food and service, Martina has a unique atmosphere that makes it feel more like home than anywhere else in the city. The space is small and cozy — think of it as a little kitchen nook that happens to have tables inside it.
It's a nice place to come for dinner with friends or family members who live nearby, but also an excellent spot for dinner alone if you're looking for something more intimate than your typical restaurant experience.
6. Manny's Steakhouse
Manny's Steakhouse is one of the best restaurants in Minneapolis, offering a variety of steaks, seafood, and wine for dinner and drinks for all occasions.
Manny's has been a favorite of locals for over 30 years and offers one of the most extensive wine selections in Minneapolis. Manny's also has a dedicated bottle service menu where you can order any bottle you like along with your meal, or order an entire bottle to share amongst your party.
If you're looking for something more casual, head over to Manny's Bar & Grill next door where they serve up made-to-order burgers and another bar fare at the grill. The food is nothing special but it's always a fun experience seeing how they cook your food right in front of you!
The atmosphere at Manny's Steakhouse is very nice due to its location on Nicollet Mall where there are lots of shops and stores where you can walk around while waiting for your food or just enjoying a drink at the bar while watching people go by.
7. Demi
Demi restaurant has a nice atmosphere that is comfortable, yet sophisticated enough to match its high-quality cuisine. The menu at Demi offers an extensive array of foods from around the world.
You can choose from a variety of appetizers such as escargots or mussels mariniere; entrees such as grilled salmon or pork chop; or even desserts like crème brûlée or tiramisu. There are also options for vegetarians and vegans who don't want animal products in their meals.
The best part about dining at Demi is that you don't have to worry about what you're going to eat because everything on the menu sounds delicious!
The menu changes regularly so there's always something new for you to try out next time you come in — whether it's a new dish or just another variation on something already on the menu!
8. Bar La Grassa
Bar La Grassa is a popular Italian restaurant in Minneapolis. I go there for their delicious food and for their great atmosphere. The restaurant is very romantic, and the staff is always friendly.
The menu changes daily according to what's available locally for fresh produce or local meats and seafood; however, you can always count on Bar La Grassa's version of homemade pasta dishes like gnocchi or ravioli stuffed with ricotta cheese or spinach pesto; chicken parmesan; veal piccata; and stuffed artichokes.
They have made a name for themselves serving up delicious dishes like lasagna, pasta dishes, seafood entrees, and more! They also offer grilled meats which are grilled to perfection on a grill behind the bar area!
Bar La Grassa offers a variety of drinks including martinis and wine glasses filled with sparkling water for those who prefer not to drink alcohol during dinner time!
9. 112 Eatery
Located at 112 N 3rd St, Minneapolis, MN 55401, 112 Eatery serves up healthy and tasty food inspired by the flavors of the Mediterranean with a seasonal, local twist.
The space itself is relatively large and comfortable, with a pair of comfortable couches at the front of the restaurant, booths along the walls, and a small bar at the back. It's easy to see why this place has become so popular: it's cozy, intimate, and relaxed without feeling too stuffy or pretentious.
The menu features seasonal ingredients sourced locally when possible and includes dishes such as roasted cauliflower with garlic, shallots, and chiles or braised beef short rib with juniper berries and walnuts.
Foodies can also choose from a variety of shared plates such as corned beef hash or seared salmon served with cornbread croutons, carrots, and beets. For dessert, there are many choices including cheesecake topped with fresh berries or chocolate cake topped with cherries.
10. Alma
Alma has a nice atmosphere and the food is always excellent, the food is creative and delicious, the service is impeccable and the ambiance is warm and inviting.
Alma's menu features a variety of unique dishes that you won't find anywhere else in town. From tacos to steak, there is something for everyone on their menu.
The food is fresh and flavorful, and it's always a great experience. I love their salads, especially their vegetarian options. Their pasta dishes are also very good, with a nice mix of flavors and textures.
The atmosphere at Alma is very friendly and welcoming, which makes it a great place to go with friends or family. The service is excellent, too.
All of the bartenders are friendly and helpful as well as professional. They do a great job making sure that everyone at the bar gets what they want from their drinks.
11. Murray's
Murray's is one of the best fancy restaurants in Minneapolis and a great place to go for brunch, lunch, or dinner. The restaurant is located at 26 South 6th St in Minneapolis, Minnesota.
Murray's is a little bit on the expensive side, but well worth it. The food is fresh and delicious, and they have a great wine list as well.
They also have an excellent selection of beers and ciders, which is a plus if you're looking for something different than wine or beer.
The atmosphere is nice and warm, and you can feel comfortable with either your kids or your friends there to enjoy it with you. If you're looking for a unique dining experience in Minneapolis, look no further than Murray's!
12. The Oceanaire Seafood Room
The Oceanaire Seafood Room is one of the best fancy restaurants in Minneapolis, and it's owned by one of the city's most respected chefs. The restaurant is located on 6th St, which is one of the city's best neighborhoods for food and drink.
The Oceanaire Seafood Room is known for its seafood, but it also serves other types of dishes including steak and pasta. Some people like to go on their lunch break during the week to enjoy a meal there since it can be quite busy on weekends.
The Oceanaire Seafood Room serves up some of the freshest seafood around. You'll find many different types of fish here from white tuna to salmon and shrimp, as well as lobster. The restaurant also has a full bar where you can enjoy some drinks with your meal if you'd like.
13. ie – Italian Eatery
ie – Italian Eatery has a great atmosphere, good food, and friendly service. The food is delicious, the service is impeccable and the atmosphere is warm and inviting. The menu is simple but varied so there's something for everyone. It's also very reasonably priced.
I love going there for dinner with my husband on date nights. The food is always fresh and cooked to perfection. The staff is friendly and helpful, especially when it comes to ordering a large amount of food for two people!
The atmosphere is very cozy, like a fine dining restaurant should be. It makes you feel like you're in Italy without having to spend thousands of dollars on an airplane ticket!
The prices are reasonable for what you get. I have never been disappointed at Italian Eatery, which is why I keep coming back!