There are so many choices when it comes to dining out in Atlanta, that deciding where to go can be a challenge. There are so many wonderful restaurants here!
But, with so much variety and a limited amount of time and money, it can be overwhelming trying to figure out where to go. This is especially true if you're looking for something specific like fancy restaurants in Atlanta.
If you're interested in elegant and upscale restaurants that won't break the bank, keep reading for our recommendations of the best high-end restaurants in downtown Atlanta.
These spots offer excellent food and/or service at prices that make you feel like you've gotten more than what you paid for.
So without further ado, let's take a look at some great options for high-end restaurants in Atlanta:
1. Bones Restaurant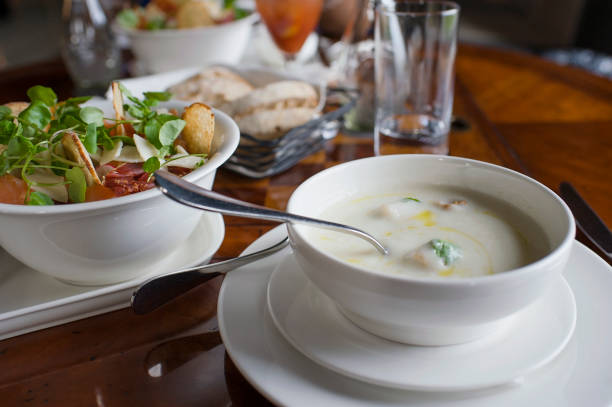 Bones Restaurant is one of the most popular restaurants in Atlanta. It's known for its exceptional food, great service, and great location. The restaurant has been awarded many awards and is visited by many tourists each year.
The restaurant serves mainly Southern cuisine but also offers a variety of other cuisines from around the world. The menu includes a wide array of appetizers, soups, salads, sandwiches, and entrees. The restaurant offers a nice selection of desserts too!
They have an extensive wine list and they also have a few specialty cocktails. The food is delicious and affordable. If you want to impress your date with a meal out on the town, this is a good choice.
2. Marcel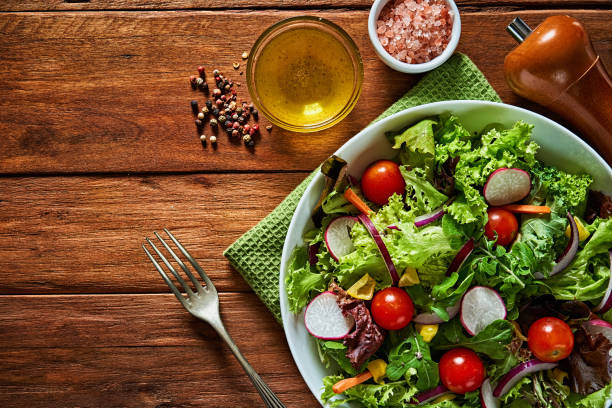 Marcel is located in the heart of Little Five Points, a neighborhood that has become one of Atlanta's most popular dining destinations.
The menu is a fusion of French and American cuisine, with many vegetarian options. The restaurant has an open kitchen, which gives patrons an up-close view of the chefs at work.
They also have burgers and sandwiches, but I would recommend sticking with the main dishes if you want something more substantial than just salad and bread.
The atmosphere at Marcel is very nice and modern, so if you go during the day, there will be a lot of people coming and going. If you go at night though, it's usually dead quiet inside.
3. The Capital Grille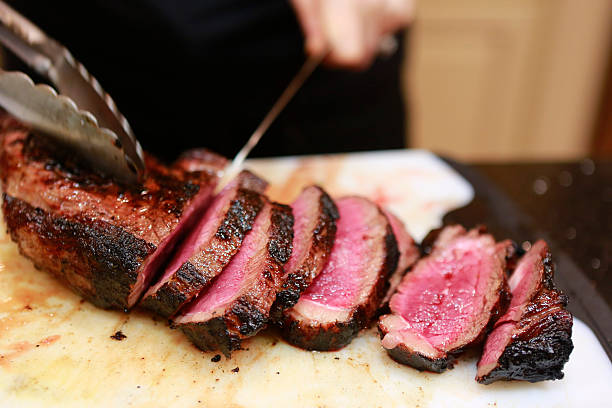 The Capital Grille is the perfect place to enjoy your birthday, anniversary, or any special occasion. They have a great menu and an even better atmosphere.
If you're looking for a place to celebrate a birthday, anniversary, or another special occasion, then The Capital Grille is your destination.
The Capital Grille offers a wide selection of food options for everyone at your party to choose from. From appetizers to entrees and side dishes, there will be something on the menu that everyone will enjoy.
The menu includes appetizers such as oysters or shrimp cocktails, salads, soups, seafood entrees like lobster tail or king crab legs, steaks in different cuts and preparations, as well as pasta and salads.
Other items on the menu include steak sandwiches and burgers. Desserts include crème brûlée, cheesecake, and bread pudding.
4. Fogo de Chão Brazilian Steakhouse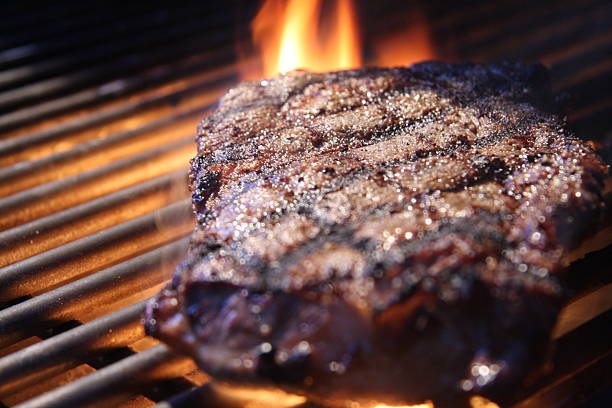 Fogo de Chão is a Brazilian steakhouse that has gained a loyal following for its meaty offerings and lively atmosphere. The menu includes a variety of meats, including the signature picanha steak, which comes with garlic butter and fried onions.
Other dishes include grilled chicken, pork chops, and fish. If you're looking for something lighter, try the fried calamari salad or the grilled shrimp salad. Other options include crab cakes and shrimp cocktails.
The restaurant also offers a full bar with cocktails made from fresh fruit juices and purees. Beverages can be enjoyed on their own or paired with your meal in their signature "Fogo" martini glass (made from crystal).
5. Bacchanalia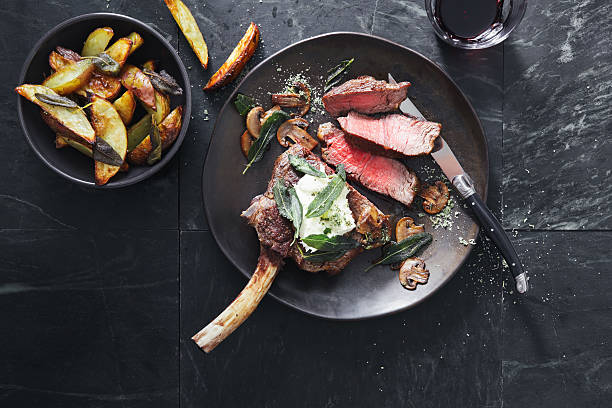 Bacchanalia is the latest addition to Atlanta's burgeoning dining scene, and it's a welcome one. The restaurant fills a long-vacant space at the intersection of Ponce de Leon and Flat Shoals avenues, in a neighborhood known for its historic homes and walkable amenities.
The name Bacchanalia has its roots in ancient Greece, where it was a festival devoted to the worship of Bacchus, the god of wine. In modern times, it has come to mean any party or celebration where wine plays an important role. The idea is that Bacchus is everywhere: he's on the table, in your glass, and on your lips.
Bacchanalia's menu includes small plates like fried calamari with garlic yogurt sauce and heirloom tomato salad; grilled octopus with roasted peppers; lobster-shaped ravioli stuffed with crab meat; and coconut-crusted salmon with mango salsa verde.
There are also several main courses, including steak frites and slow-cooked pork belly over polenta cake.
6. Aria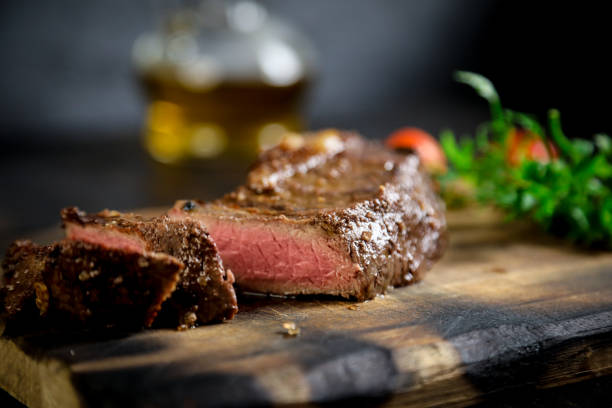 Aria is an elegant, upscale restaurant that has earned a reputation for both its fine dining and its ambient atmosphere. The restaurant features a variety of seasonal menus and a special wine list featuring local, regional, and international wines.
Aria offers breakfast, lunch, and dinner daily. The menu includes appetizers such as fried calamari or crab cakes; salads with truffled chicken breast; roasted shrimp with garlic linguine; and grilled lamb chops.
Entrées include mushroom risotto; scallops with pancetta; duck breast with chocolate sauce; and salmon with quinoa. Desserts include crème Brulee or warm chocolate cake served with caramel ice cream.
7. Nikolai's Roof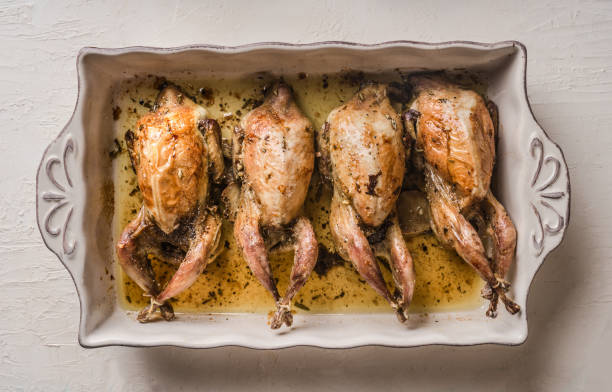 The view at Nikolai's Roof is one of the best outdoor dining experiences in Atlanta. The restaurant is perched on top of a building that overlooks both Midtown and Buckhead, and it's a great spot for watching the sunset over the city.
The menu changes every month based on what's in season, but you can expect to find dishes like roasted chicken breast with Kalamata olives, artichokes, and cherry tomatoes; roasted quail with braised fennel; and Caesar salad with avocado dressing.
Nikolai's also offers a variety of wines by bottle or glass, as well as beer brewed on premises. In addition to those options, there are also cocktails made with beer or spirits.
8. Ruth's Chris Steak House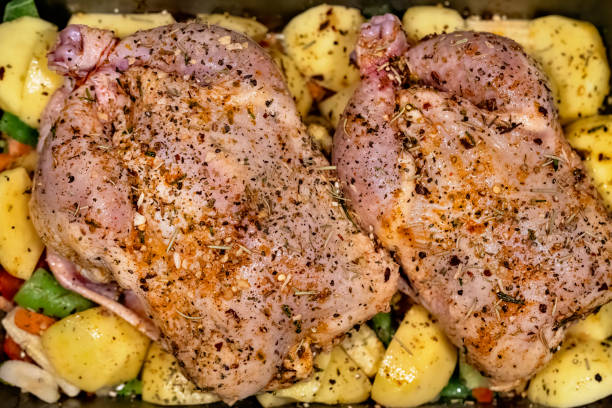 Ruth's Chris Steak House is a great place to dine with your friends and family. This restaurant has an extensive menu that includes steaks, seafood, and pasta dishes. In addition to the menu, there are many unique features that make this restaurant unique.
Ruth's Chris Steak House has a beautiful dining room with leather seating and warm lighting. There are also several private dining rooms that can accommodate parties of up to 30 people.
The restaurant has a wide variety of wines, cocktails, and beers to choose from as well as dessert items such as cheesecake or creme brulee.
The food at Ruth's Chris Steak House is delicious! The filet mignon is cooked to perfection and comes topped with a rich mushroom sauce or roasted garlic butter sauce.
Other popular entrees include the pan-seared sea bass and grilled chicken breast served with mashed potatoes and vegetables or their signature steak seasoning salt baked potatoes.
9. Chops & Lobster Bar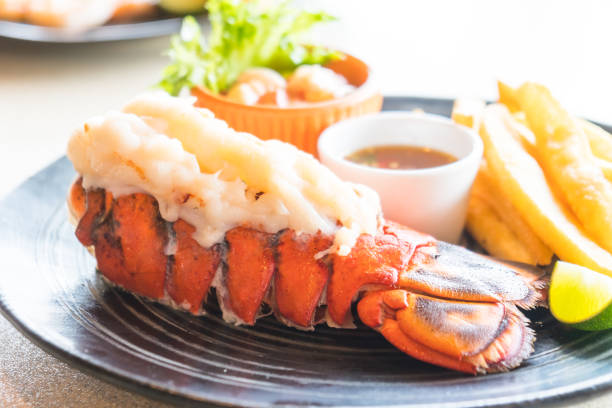 Chops & Lobster Bar is an impressive restaurant in Atlanta that has been serving up delicious dishes since it opened its doors in 2013.
The menu features a variety of seafood and meat options, including lobster, shrimp, crab legs, and more. The atmosphere is elegant and sophisticated.
The food isn't the only thing that makes Chops & Lobster Bar stand out from other restaurants in Atlanta; the service is also exceptional.
The staff has been trained to provide excellent service through all aspects of dining at this restaurant. They'll greet you when you walk in the door and make sure your table is ready when you arrive.
They'll also make sure that the food comes out at just the right time so there's no delay or waiting around while they fix one thing or another on your plate.
Chops & Lobster Bar offers a number of different dining options for people who want to enjoy their meal without worrying about loud music or other distractions while they eat.
You can sit inside if you're looking for a quiet meal with no distractions, or take your meal outside where you can enjoy some of Atlanta's beautiful weather while enjoying your meal outdoors (and maybe even catching some rays).
10. Cuts Steakhouse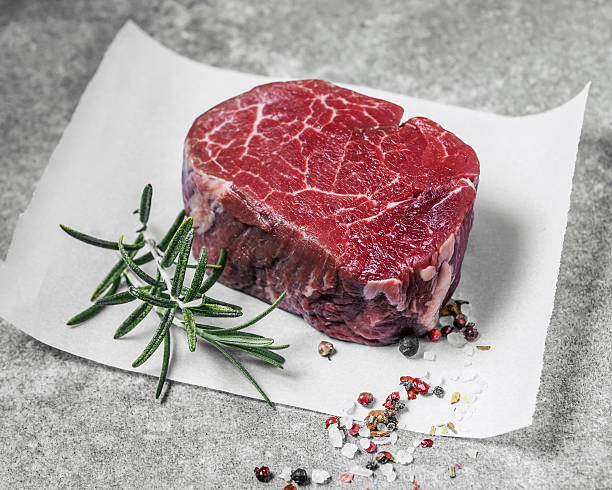 If you love steak, this is the place for you. The restaurant serves up classic dishes like filet mignon and prime rib, as well as more creative dishes like grilled shrimp and lobster roll.
The menu has something for everyone, but if you want to try something new, the chef will make it happen.
In addition to the regular menu, they also offer a special "one of a kind" menu every month with unique items like buffalo chicken burgers and blue crab cakes.
The restaurant has a full bar with an extensive wine list featuring local wines from Georgia and beyond. If you're looking for something special to drink with your meal, try one of their signature cocktails made with fresh ingredients from local farms or distilleries.